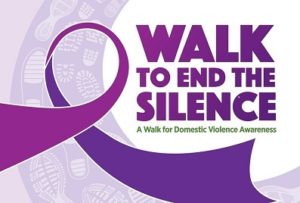 On October 21, 2017 we had yet another beautiful day  and an  amazing turn out of people. All ages from 3 to 83 showed up to support Middletown Police Department   http://www.cityofmiddletown.com/Police and New Horizons Domestic Violence Services.https://www.newhorizonsdv.com/about_us
The Walk To End The Silence was originated in memory of baby Aaden who tragically lost his life at the hands of his abuser, and for ALL!!! victims who endure any form of abuse and domestic violence. Captains, Mayor, Executive Directors, Doctors and myself came to speak and share the alarming statistics of this national epidemic that is going on all around us.
Family violence is a crime, physical, emotional, and sexual abuse are only a few types of abuse. There are actually 10 forms of abuse. Neglect being the most common of emotional abuse. 70% are neglected.
1 in 3 women and 1 in 4 men will be a victim of domestic violence in her/his lifetime.
3 to 4 million women are beaten in their home each year.
more than 3 women are murdered each day.
Intimate partner violence occurs among all races, religions, and socioeconomic classes.
Please consider joining us next year to help raise awareness, and/or become a sponsor.'
Hugs Casey
To learn where a domestic violence shelter is nearby please visit CCADV  http://www.ctcadv.org/