Casey Morley has worked hard to emerge from and come to terms with a life of abuse. In Crawling Out, she unmasks the torment and secrecy she and many others endure. She offers hope and healing and educates those who don't understand. Her mission is to help lower domestic violence statistics through raising an awareness of the reality of abuse.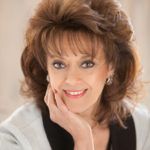 Morley has been in the beauty industry for more than forty years, the last three as a certified lifestyle change coach. She helps her clients transform their lives by offering wellness programs that help restore their health, strengthen their immune systems, boost their energy, lose weight, and reduce their reliance on prescription medications. Morley offers daily support and encouragement along her clients' wellness journeys as their bodies begin to heal naturally.
Morley raises money for local safe havens and is involved with the Connecticut Coalition Against Domestic Violence (CCADV) and cutitout.org. She has been featured in two local magazines, eight local newspapers, CT Style, Fox 61 and Channel 3. She blogs at www. caseymorley.com.
In her free time, Morley walks four miles a day, enjoys yoga and cooking, and tries to transform everyday recipes into healthier eating options. A single mom, she lives with her amazing son in suburban Connecticut.
Her website: http://caseymorley.com/
Crawling Out – Available on Amazon